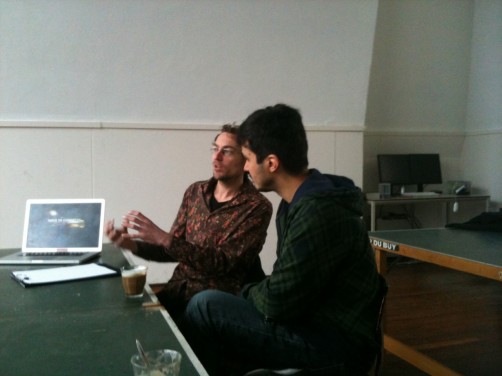 On Wednesday, the 7th of March, Sander and Pixel gave a informal presentation for the Nimk staff about their AR project.
Sander presented projects he developed with AR, starting by  his first augmented reality project with QR codes on the ground and mentioning his project proposal about story telling. Then, Pixel also explained his initial proposal, that was to continue developing the Jandig project. He explained that he is interested on the reaction by the public towards technology or public space, for example.
They also talked about their ideas for the project. Such as the AR Power Point "walking through the city from slide to slide".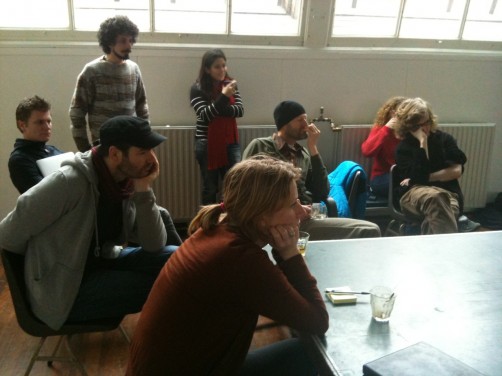 The artists showed how the content would be presented by adding AR on the facade Museum of Art of São Paulo (Masp) as an example.